PROFESSIONAL COMPUTER SERVICES WITH RESULTS
Technology Doctor is your home for complete computer repairs, maintenance and upgrades. Conveniently located in Bowie, I do my best to minimize the inconvenience that a malfunctioning computer causes. You can trust me to be honest and upfront, providing you with exceptional computer services at a fair price. I specialize in house calls so that you can be assured that your computer will work when connected in your home.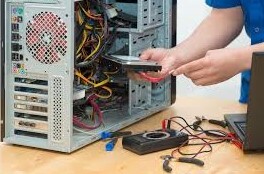 SKILLED & EXPERIENCED IT PROFESSIONAL
I have an extensive IT background and can handle nearly any computer issue. Whether your computer has a virus, a data access issue, or just needs new or upgraded hardware installed, I can get the parts and get it up and running quickly so you can get back to work or play. I understand how important your computer is to you, so you can trust me to have it back to you as soon as possible.